This month's spotlight is being shined on one of the nicest people on campus, Nick Powers, our Mail Services Supervisor.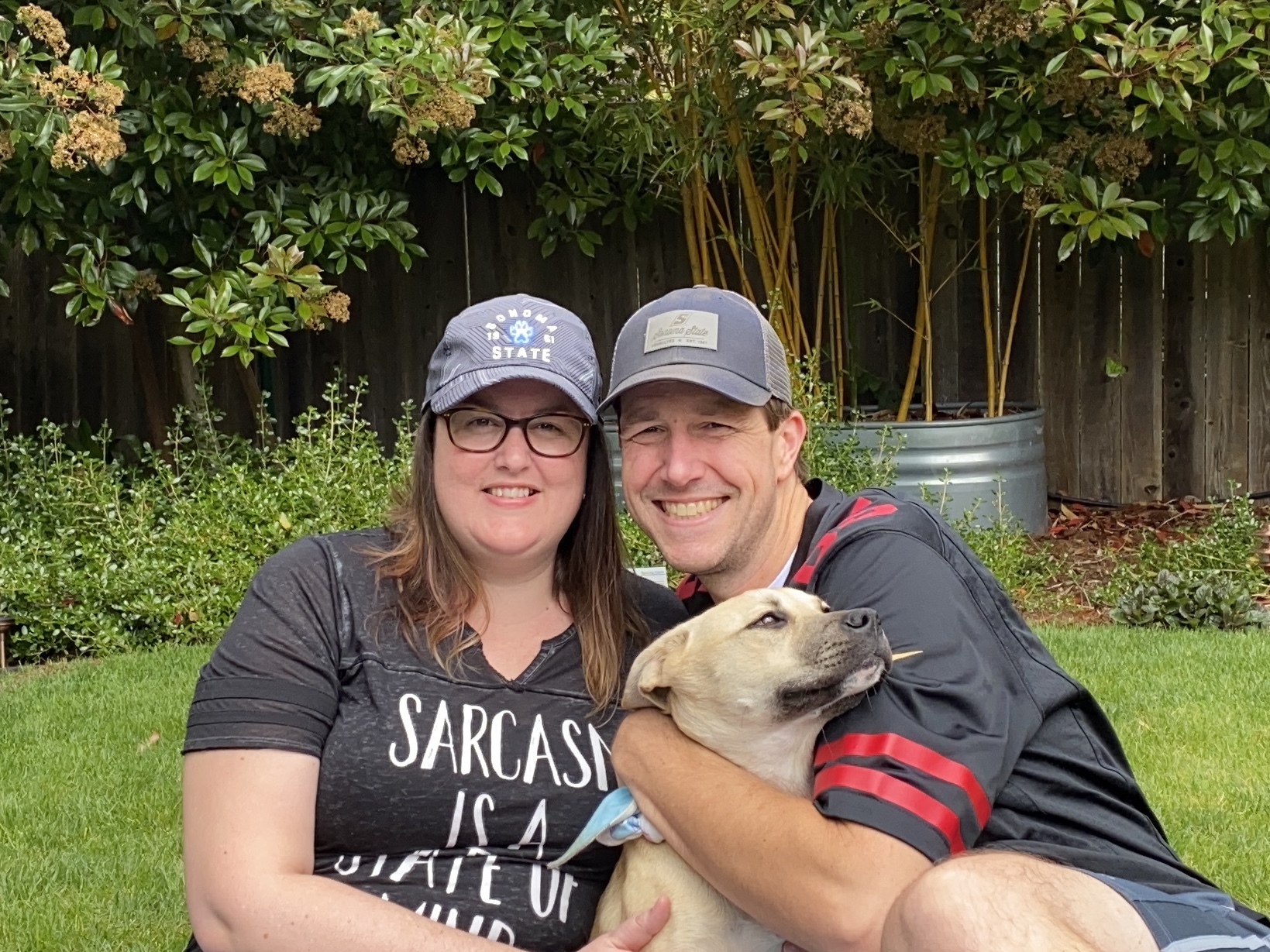 Nick has been with Sonoma State University since Nov. 2016. His wife Melanie, who works in Payroll and Benefits, knew he was looking to do something new, told him about an opening at SSU and suggested he might apply for it. Nick applied and feels fortunate to have landed a job at Sonoma State… "once you get a job here you just want to stay!" He had worked in the wine industry for seven years prior, but just got burnt out – harvest really takes it out of you.
Nick was born and raised in Petaluma. He attended Santa Rosa Junior College, after high school, where he received his Associates degree. Nick has been an avid skier and dirt bike rider since he was a young kid. In the past few years, his dad introduced him to Mountain Bike riding. Last August, Nick took advantage of the Mountain Bike opportunities at North Star, in the summer you can take your bike up on a lift and ride down the ski runs, that in the winter are covered in snow. He was feeling great and confident, and during the last run of the day, it's always the last run, he took a spill while going 25 mph, downhill, and landed on his hip… he fractured the tip of his femur and was out for about three months. Today, he's back on his bike and is working toward full recovery. I asked Nick if he had any advice for someone interested in starting Mountain Biking, "Don't be afraid to walk if you have to. If you push yourself TOO FAR, you're going to hurt yourself." Melanie and he have started to mountain bike together, though he didn't think she'd be interested in the North Star trails…
Of course, I had to ask how they met… This year, Melanie and Nick are celebrating being together for 20 years! They've known each other since high school days, Nick clearly remembers seeing her at the Prom - she was wearing a red dress. A couple years later they were reintroduced and Nick found out she thought he was cute… just the prompt this shy fella needed… well, they've been inseparable since. Celebrating 14 years of marriage in June!
Nick really likes the diverse work environment and being in an academic setting. It's very different in that the goals here are not to sell things, but to educate people. Everyone seems to care, wants to belong and make a difference and help people. This fits perfectly with Nicks's affable, cheerful disposition which is on display every time I've interacted with him. One of the things Nick would like to see is better collaboration between departments. Not that it's bad, just it can always be better.
I asked Nick how he is adapting to SIP and telecommuting… he held up the newest addition to the family, Roxy, a five-month old Lab mix puppy, "This is how we're coping!" Melanie and Nick had lost their previous pups about a 1 ½ years ago, and now felt like the perfect time to reintroduce a dog to the family. Adjusting to telecommuting has been challenging, at times, especially as Melanie is also at home. It's a weird environment, there are projects to work on and emails to respond to, and it can be challenging to fully engage. Nick puts lots of pressure on himself to perform as if this isn't happening… And the mail must be delivered and sorted and it keeps coming in. So, the staff continues to work though they have different hours, and of course maintaining all social distancing and safety requirements. It's weird, but good to have purpose. Nick's supervisor, Jessica Way says, "Nick is a fabulous person and huge asset to this university. I know from experience that his shoes are hard to fill. Folks across campus enjoy working with him. He brings positivity to what he does every day and, for that, I am grateful." And Neil Markley adds, "Nick is always willing to go the extra mile, with a smile. During the campus virtual operations, Nick and the team have continued to receive and distribute mail and packages to ensure the continuity of the essential business of the University. In addition, Nick has coordinated the receipt and distribution of personal protective equipment to help ensure our employees safety during this time." We are so lucky to have Nick part of our SSU family!
Nick and Melanie look forward to being able to take Roxy to the beach, one of their favorite haunts. And, at least, the SIP orders will give Nick time for some woodworking and projects around the house.